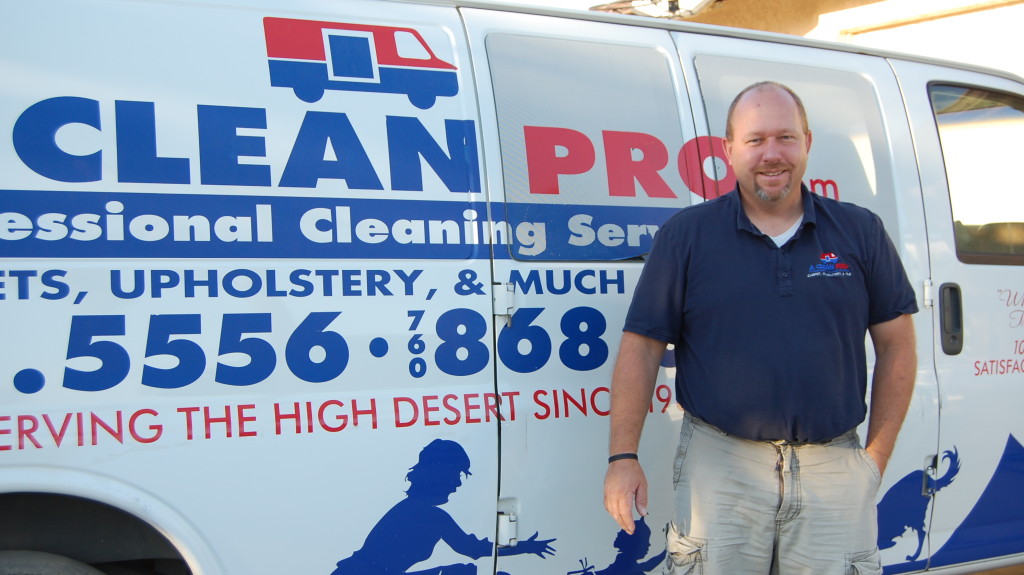 ---

I had my carpet cleaned 09/26/2019 I have to say it was the best service I have gotten in along time the gentleman that came out did an excellent, professional, fast, very knowledgeable job and he was very pleasant thank you for your service look forward to more carpet cleanings in the future.

A Clean Pro History
In 1988, after graduating from Serrano High School, Jim Francis set a goal of establishing a business in his hometown. Having grown up in a family of small business owners, Jim always knew he wanted to start his own business. His passion for working with and serving people attracted him to the service industry.

Jim attended a trade show in Los Angeles and became interested in the carpet cleaning business; however, he quickly realized that most carpet cleaning companies were not that knowledgeable about cleaning and did not provide good service. Jim decided to start a carpet cleaning business run with integrity, honesty, and professional attention. In 1988, he founded A Clean Pro.

Jim immersed himself in education by studying cleaning magazines, manuals, and taking classes with the IICRC. He learned everything he could about carpet and fabric cleaning. As a result of this knowledge, Jim solved many difficult cleaning problems for carpet retailers, property managers, and homeowners. A Clean Pro soon began to stand out amongst competitors.

Today, Jim continues to build the company by adding important certifications and designations. He has participated in nationwide training sessions and seminars with leaders in the industry. A Clean Pro is now the leading carpet cleaning company in the high desert region.
---