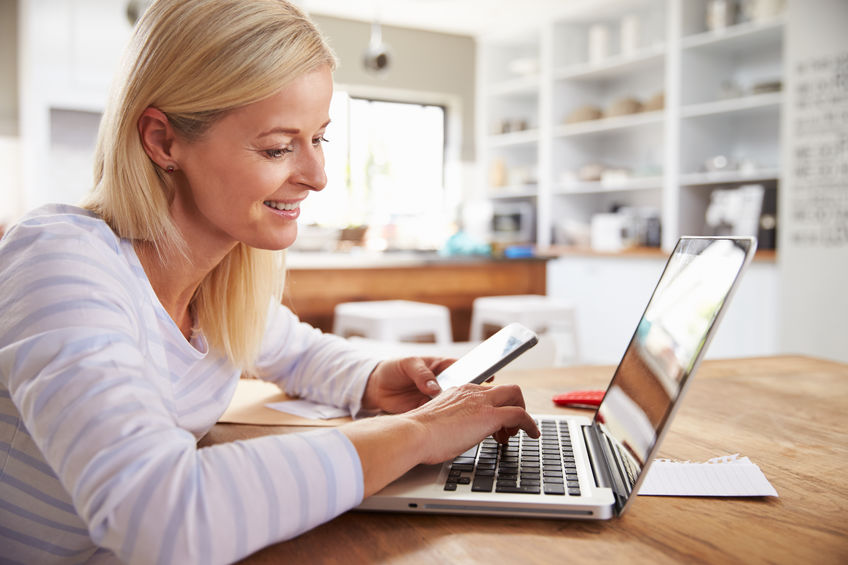 ---

It is a pleasure to review A Clean Pro. They  offer everything my husband and I value beginning with the very first phone call. Customer service is 100% from beginning to end. The technicians call within half an hour of arrival and are always prompt. Reynaldo, our last technician, was a true professional, friendly, dressed in a company shirt and wearing clean shoes. Because of his demeanor it was easy to have him working around the house. I so appreciate the set up too. The hoses are clean and all corners are protected from rub marks. Within a few days of our job, we received a call from Joy, making sure we were satisfied with their services. All this explains why we are repeat customers and never hesitate to refer A Clean Pro to our family and friends.

Important information you need to know:
It is not easy to choose a carpet cleaner.
Why is it not easy to choose a company to clean your carpet? Many times when selecting a carpet cleaner you become overwhelmed with false advertising, bad information, and confusing claims. You may find prices that are too good to be true and encounter high pressure sales tactics; or you may find cleaners who are not experienced and use methods that are outdated and simply useless. So how can you ever find an experienced, skillful, professional carpet cleaning company?



Begin by reading this Consumer's Guide.
We would like to help you learn how to avoid getting ripped-off when cleaning your carpet, how to avoid some common mistakes when choosing a cleaner and how to obtain clean, fresh and healthy carpet.

Our goal is to help you understand carpet cleaning better so that you can then make an informed decision when choosing your next cleaner. If you ever have any questions about carpet, tile or upholstery cleaning, we would love for you to call our office anytime at 760-995-3027.

A Clean Pro is dedicated to educating our customers. We are always happy to help you in any way and with any question. So let's get started so that you can learn "Four tips for avoiding getting ripped-off when choosing a carpet cleaner".



4 TIPS FOR AVOIDING GETTING RIPPED-OFF WHEN CHOOSING A CARPET CLEANER
#1: UNBELIEVEABLY LOW PRICE.
When you are on a budget, a cleaner advertising a low price can seem attractive. But there are some carpet cleaning companies out there that advertise a low price to use as bait to pull you in. They may offer a price as low as $19 a room when they are on the phone but as soon as they arrive at your home, they will then use high-pressure sales to coerce you into buying "add-ons". It is sort of like going to purchase a car and finding out that the car dealership wants to charge you for the steering wheel and tires. A quality carpet cleaning is not as cheap as some of these bait-and-switch cleaners would like you to believe.



#2: BAIT AND SWITCH.
The term "dual process carpet cleaning" refers to shampooing or using a heavy pre-conditioning treatment, then following up with a hot water extraction cleaning. Sadly, unethical carpet cleaners use the dual process as a bait-and-switch method. The cleaners do this by "baiting" you with what they call their "basic" cleaning at an extremely low price. Next, they try to "switch" you into changing your cleaning to a more expensive dual process cleaning. People who do not fall for their "switch" tactic, end up receiving a poor-quality cleaning service with minimal cleaning agents, if any at all, and get work that is not guaranteed.



#3: UNSUPPORTED CLAIMS.
"WE HAVE THE BEST CLEANING METHOD!" Almost every carpet cleaning company out there is going to advertise that their method is the best. But remember, the method that achieves your goal is the best method for you. For instance, if you want your carpet to dry fast, then a method that takes a long time to dry isn't the right method for you. So before you choose a carpet cleaner – identify what your purpose and goals are for your cleaning. Then choose a cleaning method that best achieves those objectives.



#4: OUTDATED BELIEFS.
"HOT WATER EXTRACTION WILL DAMAGE YOUR CARPET." In years past, people believed this to be true because carpet cleaning "technicians" damaged carpet because they didn't know the proper way to clean using hot water. But today, we know that this statement is false. When your carpet is thoroughly washed and rinsed with hot water, it is clean. Of course, each carpet cleaner will believe that his method is the best out there and each method does have different advantages. That is why the best thing to do is to find out what the carpet manufacturers recommend. The largest carpet manufacturer in the world, Shaw Industries, recommends hot water extraction using a truck-mounted unit for the best results.



5 MYTHS ABOUT CARPET CLEANING:
MYTH #1: I should wait as long as possible before getting my carpets cleaned.
This is NOT true. Similar to sandpaper, dirt particles have an abrasive texture. When you walk on your carpet, dirt is grinded into the carpet and cuts the carpet fibers like a knife would and this causes your carpet to wear out much more quickly than it should. Clean carpets will last much longer than dirty carpets. Regular vacuuming does help but it isn't enough to get all of the dirt particles out. The more time you put between cleanings, the faster your carpet will need to be replaced.



MYTH#2: The only reason I should clean my carpet is to get rid of the dirt.
That is NOT the only reason. The air outdoor is full of numerous contaminates–such as chemicals, pollen, air pollution, car exhaust and cigarette smoke to name a few. Those pollens, chemicals and bacteria are carried into your home on your skin, hair, shoes and clothing and end up in your carpet. One of the biggest sources of problems for people with allergies, emphysema, asthma or other respiratory issues is the pollutants that are hiding in their carpet.



MYTH #3: All carpet cleaning methods are pretty much the same.
They are NOT. Cleaning carpet using one of the dry-cleaning methods such as dry foam, dry chemicals, and dry compound will leave a dirty residue in the carpet because the carpet is not rinsed at all using that type of method. This would be like only halfway cleaning the carpet. Hot water extraction is the best and most effective way to clean carpet. When cleaning with the hot water extraction method, hot water and a cleaning solution are forced into your carpet using high pressure and then rinsed out of your carpet with fresh water. Shaw Industries, the largest manufacturer of carpet in the world, recommends the truck-mounted hot water extraction method as the best cleaning solution. There are two types of hot water extraction methods that cleaners use—the portable unit or the truck-mount unit. The truck-mount unit cleans much better than the portable unit because it is able to heat the water to a higher temperature thus breaking up all the pollen, chemicals, dirt and bacteria in your carpet and then drawing them out with a high amount of suction. This the method that A Clean Pro uses.



MYTH#4: Any company that has the right equipment will clean my carpets properly.
This is NOT true. Even though a lot of companies use a hot water extraction method, most of them do not take the time to teach their technicians how to properly use the equipment. So it is important to be careful which carpet cleaner you choose. So make sure that the company you choose employs fully trained technicians and holds certifications with the IICRC.



MYTH #5: I should choose the company with the lowest price to clean my carpet.
This is also NOT true. We have seen and heard of so many problems that arise when people choose the company with the lowest price that we suggest you NEVER choose the company who quotes you the lowest price over the phone.



Here are the two most common problems:
(1) The price you were quoted does not cover the services you are asking for. The company you called may only be set up to remove the dirt from your carpet and not all the fungus, pollens, bacteria, dust mites and cigarette residues.

(2) The price you end up paying may not be the price you see advertised. Unfortunately, the cheap price that is advertised only lasts until the carpet cleaner arrives into your home when he then pressures you into add-on sales so that your final price is much higher than you thought it would be. (There are even some unethical cleaners out there who have used illegal bait and switch techniques)



4 MISTAKES TO AVOID WHEN CHOOSING A CARPET CLEANING COMPANY
MISTAKE #1: Basing your decision on which cleaner to choose based only on the equipment they use.
It is true that using the best equipment available is very important. But it is also important that the cleaner is also fully trained at operating that equipment correctly. There are quite a few companies that own hot-water extractors, but very few of them train their technicians on how operate the equipment properly.



MISTAKE #2: Basing your decision on which cleaner to choose based only on the company with the lowest price.
Choosing the lowest price could cause these problems:

(1) Low priced cleaners attract you by quoting a low price on the phone. But once they get to your home, you are pressured into a much more expensive job.

(2)Low prices are usually quoted for just a single-process cleaning. Most often a consumer does not know what "single-process cleaning" is and once they find out, they opt for the "dual-process cleaning" which is much more costly.



MISTAKE #3: Choosing a company that does not guarantee their work.
All carpet cleaning companies should take full responsibility for their work. If you are unsatisfied with your cleaning, that company should be happy to re-clean for you without a charge. But not all carpet-cleaning companies offer a guarantee. Make sure to always ask if they do, and what that guarantee includes.



MISTAKE #4: Choosing a cleaning company that does not use the truck mounted, hot water extraction system.
Truck-mounted-hot-water-extraction system gives you the best cleaning the industry has to offer. Portable hot water systems are better than other methods, but not nearly as effective as using a truck-mount system because the truck-mount system uses much hotter water, higher pressure and stronger suction. You get a better job all the way around.



THE IMPORTANCE OF PRICE AND VALUE:
Keep in mind that the price is what you are going to pay but the value refers to what you actually get. As you select a cleaning company you are faced with a huge variety of prices and cleaning methods. Shaw Industries, the world's largest carpet manufacturer, recommends using the hot water extraction method from a truck-mounted unit, and only using a portable unit in the areas that a truck-mounted unit cannot reach.



Here's why:
Three reasons that a truck-mounted unit cleans more effective than a portable unit:
(1) The water is heated to a much higher temperature. The cleaning ability of the water is actually doubled for every 18 degrees above 118 degrees F. So with a water temperature of 136 degrees F, the cleaning will be twice as effective than with water at 118 degrees F. If the water is 154 degrees F, it will clean four times as good as it will at 118 degrees and so on until a temperature of 250 degrees is reached.

(2) To break up the chemicals, pollens, and dirt, truck-mounted cleaners shoot the cleaning solution into your carpet at about 400 to 500 pounds per square inch for the best cleaning.

(3) The truck-mounted cleaning machine uses a more powerful suction to bring out the chemicals, pollens, dirt, and tobacco smoke residue from your carpet. Of course, when you have your carpets cleaned with a truck-mounted hot water extraction, it is more expensive than renting a grocery store shampooer. Those grocery store cleaners will remove some of the dirt, but only "some" of it. They cannot get out any of the chemicals, dust mites, and pollen residues. In order to keep your carpet looking good and providing you with many years of service, you will need to take good care of it by having it professionally cleaned every six to twelve months (depending on the amount of foot traffic and soiling) by a reputable company using a truck mount hot water extraction machine.

The goal in getting your carpet cleaned is that after the job is complete, you are extremely happy. So here are some helpful tips to have a clean, fresh, healthy carpet!



4 STEPS TO A CLEAN, FRESH, HEALTHY CARPET!
If you are considering cleaning your carpet, we want to urge you to complete these 4 steps:

STEP 1: Commit to yourself to have your carpets cleaned. The longer they go without a cleaning, the quicker they will wear down. Additionally, you will be breathing in all of the pollen and chemicals that hide out in your carpet.

STEP 2: Make a list of your objectives. If you only want to remove some of the surface dirt, then you could accomplish that with a store-rented shampooer. If you want a complete carpet cleaning, which not only removes all the dirt but also removes the dust mites and chemicals, the best way to do this is to use a hot water extraction truck-mount cleaner like we use at A Clean Pro. Is it important to you to hire a trustworthy company with a good reputation, or is it worth the risk of hiring a company that offers you the cheapest price not knowing that the company will even be in business tomorrow?

STEP 3: Ask a lot of questions. The best way to learn about the company you want to use is to ask detailed questions and listen closely to their answers. Here are 6 questions to ask a cleaner before you choose them to clean for you:

1. What carpet cleaning method do you suggest?
2. Which type of equipment will you use to clean my carpet?
3. What will be removed from my carpet by your equipment?
4. How often should my carpets be cleaned?
5. What type of training and experience do you have?
6. Are you an IICRC certified firm?

STEP 4: When you are confident that you have chosen to work with a truthful and skillful professional, make sure that he has his specific quote in writing when he comes to your home. When a quotation is written down it ensures you that you know exactly what your job will cost; there won't be any surprises. When you follow these 4 steps, you will have all of the information you need to make an informed and smart decision. If you are looking for a cheap, quick cleaning, there are many companies you can find online in your area. Or you can head over to your local grocery store or hardware store and rent a machine and do it yourself. But if you are wanting a carpet that is healthy, fresh and completely cleaned, removing all of the pollens, bacteria, chemicals etc, then please – give us a call. We will happily answer any questions you may have and provide you a ballpark phone estimate by just asking you a few questions.


To reach us, call 760-995-3027 THANK YOU for reviewing our new CONSUMER'S GUIDE TO CARPET CLEANING!
I hope that you found this information to be helpful. If you have any questions or comments or if you'd like us to give you a quote to clean your carpet, upholstery or tile, please call us at 760-995-3027. Our business is dedicated to consumer education and service. We want to help you in any way we can! We look forward to the opportunity to serve you! Thank you!
---