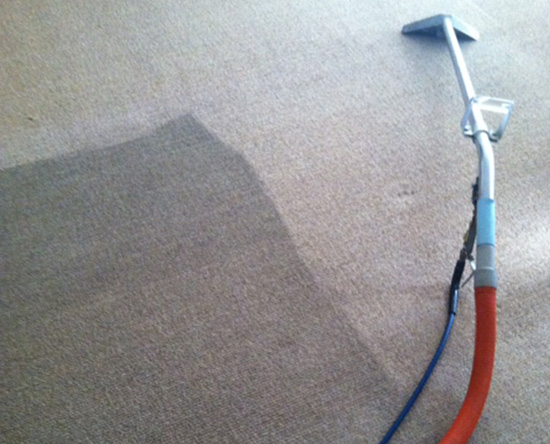 ---

So today I had my carpet cleaned, once again I called A Clean Pro because they've been cleaning my carpet for years. Was glad that the owner came out to clean my entire home and did a nice job. But what I'm most impress with is that he apologized in person for a huge misunderstanding that took place 6mos ago. So not only did my carpet come out fabulously clean, I also got a well deserved apology.. Thank you Jim I appreciate your sincerity.

Carpet Cleaning - Hesperia
Carpets are comfortable and attractive flooring options for our homes, but they often accumulate dirt, and grime. Liquid spills and other accidents can also contribute to creating an unattractive carpet. While it's easy to fix basic carpet issues, larger problems will require the expertise of a professional carpet cleaning company in Hesperia.

At A Clean Pro, we offer premium carpet cleaning services to our Hesperia clients. If you're looking for a team that can tackle any stain or odor, it's time to give A Clean Pro a call!


Advantages of Using a Hesperia Carpet Cleaning Company
Many people make the mistake of using soap, water, and a damp rag to clean carpets. While this can remove minor problems temporarily, it can create a whole different problem by leaving sticky residue behind. In order to clean it properly, you need the assistance of a professional team with access to industrial equipment. Below, let's explore why professional carpet cleaning services are so useful:

• Permanently remove stains
• Eliminate unpleasant odors
• Tackle pet urine and other damage
• Kill bacteria and other growths
• Improve the lifespan of your carpet
• Improve the overall appearance of your carpet
• Avoid repairing or replacing your carpet
• We will step up to ant challenge that we are given to solve


Our Approach to Carpet Cleaning in Hesperia
We're the most thorough carpet cleaning service in Hesperia. Our team utilizes a 12-Step approach to identify issues, remove stains, eliminate odors, and tackle any additional issues. As the most skilled carpet cleaning service in Hesperia, there isn't a carpet problem that we can't solve.


Why Choose 'A Clean Pro' for Hesperia Carpet Cleaning Services?
Partnering with A Clean Pro is one of the best choices you can make as a Hesperia resident. Our carpet cleaning services have helped countless local clients improve the appearance and cleanliness of their homes. Take a look at the various reasons we're the best carpet cleaning service in Hesperia:

• Voted 1st place in the "Best of the Desert" every year since 2013!
• We use safe cleaning products that don't put your family at risk.
• Our cleaning methods are the most advanced in the industry.
• We have access to industry-leading machinery.
• We can remove stains, grime, and odors.
• We identify the core issue of any unpleasant smell.
• Our company is fully insured and accredited.
• We provide free quotes to Hesperia clients.
• We will step up to any challenge that we are given to solve


Call Our Office for Free Hesperia Carpet Cleaning Quotes!
Whether you need immediate help with a large stain or you're looking to set up a regular carpet cleaning schedule, our team at A Clean Pro is always ready to help. As the region's most trusted carpet cleaning partner, we're more than happy to provide verified testimonials from other clients in Hesperia. Call our office if you want an obligation-free quote from one of our carpet cleaning experts!
---