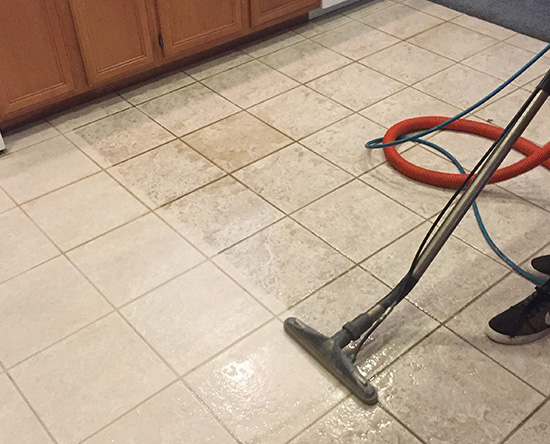 ---

We have called A Clean Pro for a few years now and today we had our carpets cleaned by them again and they once again did not disappoint us. Â Rolando was our technician and could not have been more professional, friendly or thorough in cleaning our carpets and in a very time efficient manner. Â He lived up to the mission statement of A Clean Pro..."To Provide the Most Outstanding Service Experience Ever!" Â I'm sitting back now and loving the clean and crisp look and smell of our freshly cleaned carpets. Â I'll be calling A Clean Pro for our next carpet cleaning and HIGHLY recommend this business.

Tile & Grout Cleaning - Hesperia
It's still necessary to use a professional cleaning service if you want to avoid excessive dirt, grime, and buildup. If you don't clean your tile regularly, it will begin to lose its sparkle!

At A Clean Pro, we offer professional tile cleaning services to clients in Hesperia. If you're looking for a team that can restore your tiles to their former condition, it's time to give A Clean Pro a call!


Advantages of Tile Cleaning in Hesperia
Using a mop and bucket to clean your tile floors is a good idea in the short-term, but you'll need a professional tile and grout cleaning company to deep clean your flooring at regular intervals. So, what are the advantages of using a professional tile and grout cleaning company in Hesperia? Let's find out:

• Eliminate hard-to-remove dirt and grime
• Helps with bacteria.
• Restore the condition of your tile and grout
• Improve the overall appearance and cleanliness of your home
• Increase the lifespan of your tile floor
• Avoid damaging your tiles with harsh cleaning chemicals


Our Approach to Hesperia Tile Cleaning
A Clean Pro's tile cleaning strategy ensures we leave no stone unturned. We begin all our tile and grout cleaning services with a thorough inspection of your flooring. Next, we'll perform a dry-soil removal, soil-suspension, and our advanced cleaning method.

All in all, our tile and grout cleaning process includes eight steps. As the most thorough cleaning service in Hesperia, we're the top choice if you're looking to completely restore the condition of your tile flooring.

After we're finished cleaning your tile and grout, we'll reseal the grout to prevent further damage or grime accumulation. Your floor will be looking beautiful in no time!


A Clean Pro: Hesperia's Best Tile Cleaning Company
At A Clean Pro, we're proud of our reputation as Hesperia's most trusted tile cleaning service. Let's explore some of the reasons we have such a strong reputation in the region:

• Voted 1st place in the "Best of the Desert" every year since 2013!
• We can remove years worth
• Our focus is on maintaining the condition of your tile


Contact Us for a Free Hesperia Tile Cleaning Quote
If you want a free tile and grout cleaning quote, contact our team in Hesperia for more details. Whether you're looking to schedule routine tile and grout cleaning or you need help fixing severe trouble-spots, our team of cleaning technicians can help! Contact us for verified testimonials from other Hesperia property owners.
---